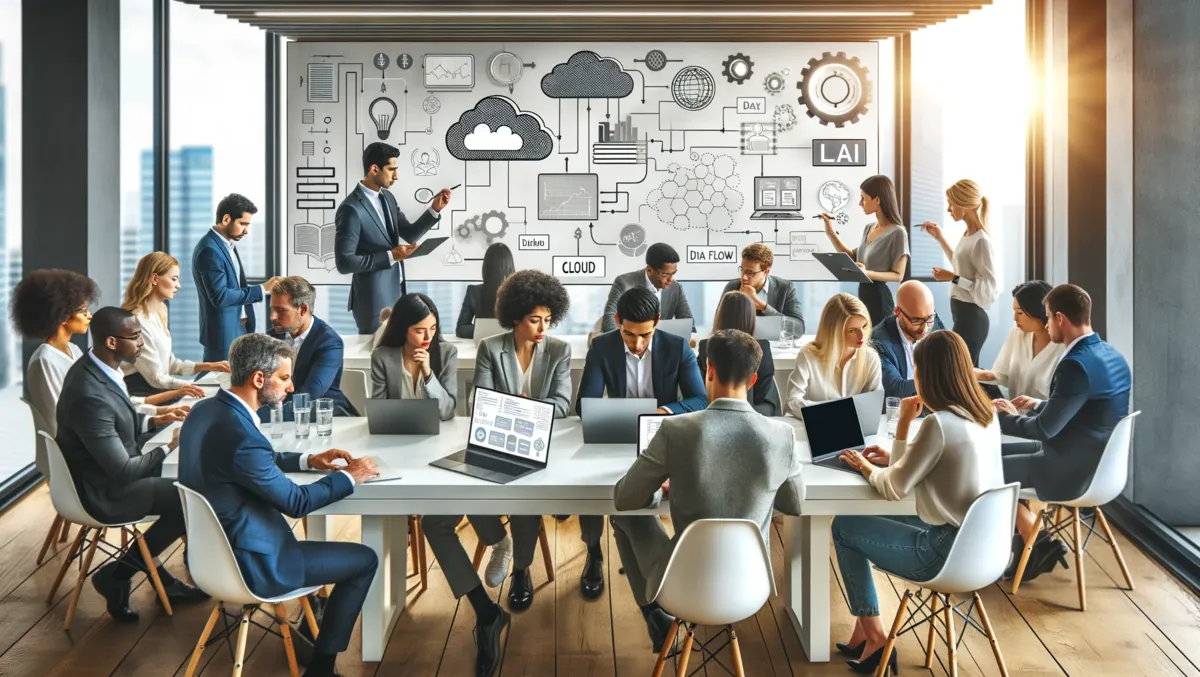 Google Cloud introduces new skill badges amid surge in cloud technology demand
Tue, 14th Nov 2023
By Sean Mitchell, Publisher
As the demand for cloud-skilled professionals continues to rise alongside the growth in cloud technology, Google Cloud is staying at the forefront by introducing new ways of supporting businesses and professionals in this sector. Since June 2020, Google Cloud has awarded over 1.5 million skill badges and role-based certifications to people, thus providing concrete recognition of cloud-skilled talent.
Google Cloud has recently added three new skill badges to its rapidly growing portfolio, which already includes over 80 skill badges. These cover a broad range of in-demand topics such as security, data, and AI. The new badges now contribute more towards data architectures, cybersecurity, and AI. Several of these badges are also available in multiple languages, with over 20 available in French, Spanish, Portuguese, and Japanese, to cater to the global need for cloud skills. Through these badges, Google Cloud issues verified digital credentials which can be shared on social platforms, and are recognised as valuable assets by recruiters hunting for talent.
Impressively, since its launch in June 2023, the Generative AI Fundamentals skill badge has been the most rapidly adopted in Google Cloud's history. It demonstrates the immense interest from learners, employers, and customers in the application of generative AI technology. This badge is also available in a total of 11 languages, including Ukrainian and Polish.
In 2022, Google Cloud embarked on a global study with research firm, Gallup. The focus of this study was to explore the impact of Google Cloud's skill badges. From it, badge holders reported that they felt better equipped with a variety of skills gained from their attainment of skill badges. They reported increased confidence in their cloud skills, and were able to leverage the badges for further learning goals, such as achieving a Google Cloud certification. Now there are 80+ skill badges available through Google Cloud Skills Boost.
Google Cloud has also recently introduced a lab exam as a method for renewing the Associate Cloud Engineer (ACE) certification. This hands-on exam evaluates candidates on their abilities to apply their skills in real-world situations. A staggering 94% of surveyed participants believed that this renewed method allowed them to showcase their knowledge and experience as a Cloud Engineer effectively.
The lab exam for the ACE certification renewal can be taken at any time and any location, making it an accommodating option for busy professionals. 98% of the participants who took the survey reported that they would recommend this approach to colleagues needing to recertify.
In addition to benefiting individuals, this approach also assists businesses aiming to retain and develop their existing teams. Google Cloud partners like HCL and Cognizant have empowered their teams to gain several Google Cloud skill badges. Dr. Narendra Singh Bhati, Vice President & Service Delivery Head at HCLTech, emphasized how hands-on labs and skill badges motivated learners at HCL. As a result, there was a 145% Year-on-Year growth in certifications achieved by their team in 2023.
Being equipped with Google Cloud skill badges and subsequent hands-on experience enables employees to progress towards their future learning and career goals. Brian DeLarber, Global Leader of the Google Business Group at Cognizant, echoed this sentiment. At Cognizant, Google Cloud skill badges have been used to upskill talent and meet growing client requirements for AI modernisation and other advancements.