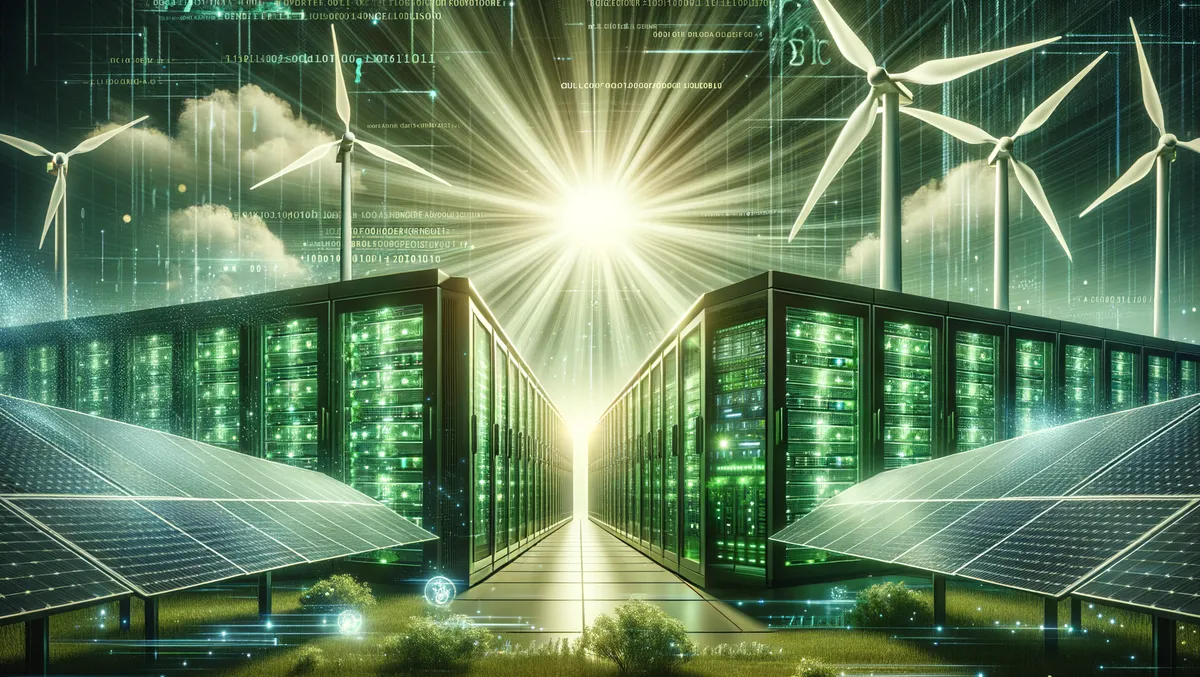 Data center market to hit $279bn by 2032 due to global digitalisation
Sat, 11th Nov 2023
By Sean Mitchell, Publisher
Global research firm Fact.MR predicts that the data center market will reach a valuation of approximately USD $279 billion by 2032. This growth, representing a compound annual growth rate of 13.8% from a worth of USD $77 billion in 2022, has been spurred by increased digital infrastructure investments from governments worldwide, including India, China, the United States, and the UK.
According to Fact.MR, green data centers have gained significant attention in the industry in response to the growing need for cost-effective, energy-efficient solutions supporting improved sustainability. Driven by increased digitisation in all sectors, data centers continue to grow in both mature and emerging markets. Industries are capitalising on this megatrend of digitalisation, focusing on enhancing their services via value addition at every stage.
In the wake of supporting advanced digital strategies, the success of data center operations has become intricately linked to IT ecosystems' capabilities in facilitating innovative initiatives. It has been noted that companies undergoing digital transformation have started recognising the need for a decentralised approach to meet the requirements of robust digital business infrastructure.
For context, the data center market includes notable companies such as IBM Corporation, Google LLC, Equinix, Inc., AT&T Inc., Apple Inc., and Cisco Systems Inc. Industry segments include new data centers, internal data centers, service provider data centers, and data center rebuilds.
Revenues from new data centers are expected to surpass US$ 104,000 Mn by 2028-end. Although data center rebuilds currently account for a small share of the data center market, promising growth rates have been noticed. Hyperscale service providers primarily drive this growth by altering how an IT space is sold and constructed.
Data center consulting and integration services are projected to see an impressive 12.5% CAGR through 2028 due to the growing complexity associated with network design requirements. With data center end-user proliferation coupled with the rise in customizability in network designs, the demand for expertise in business strategy, planning and implementation has risen, thereby aiding in data center market growth.
The US is expected to retain a majority share of the data center market, with high growth anticipated in North America. In Europe, however, revenues will increase at a higher rate than in North America throughout 2028.
Domination in this market remains with tech giants holding robust customer networks globally. These frontrunners, possessing immense investment potential, offer diverse services tailored per individual requirements. Their growth strategies primarily revolve around agreements and contracts, collaborations, and new product developments to uphold their market position.
In 2019, Qualcomm Technologies, Inc. launched an AI-based chip family - the Cloud AI 100. This chip, with enhanced AI features, aims to improve device performance, exemplifying the sort of technological advancement driving the data center market's ongoing growth.