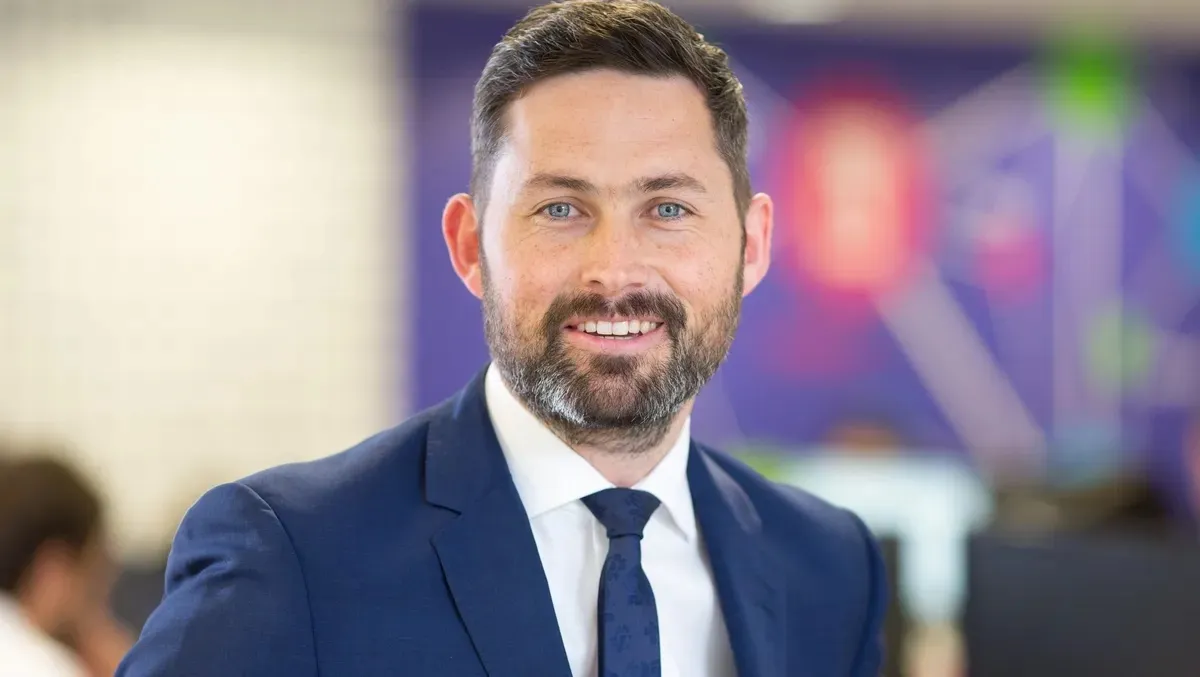 Forget 2030, we need the contact centre of the future now
Mon, 23rd Jan 2023
The world we knew has evolved, and with that evolution comes a host of new opportunities for the contact centre and the traditional customer journey of yesteryear. We can thank the pandemic for a large proportion of this change. However, it's fair to say that the desire for change has been bubbling below the surface for some time; the Covid-19 pandemic simply accelerated our circumstances and allowed that desire to be realised.
Small and medium-sized enterprises (SMEs) are in need of next-generation contact centres now more than ever. With advancements in technology and partnerships with channel providers, these services are no longer exclusive to large enterprises and specialist call centres. While there are some advanced features that justify high per-user costs, the majority of these benefits can be obtained by SMEs at a more affordable price through bundled, easy-to-consume packages that address their specific needs. In times of economic hardship, SMEs and UK plc require the support of the channel to provide better service, retain customers, reach and nurture new ones, and ultimately save money.
The shift in priorities and needs has allowed us to focus on the purpose of centralised working, forcing us to adapt our relationship with the typical bricks and mortar contact centre and the agency efficiency mindset it represents. The contact centre of the future (and, dare I say it, today) needs to push towards revolutionising the customer experience. By transforming your customer experience and building a contact centre fit for the future, we are taking continued strides forward and not sinking into old habits.
It's fair to say that it is no longer okay to just sell/provide a service, you need to build trust and reliability with your customers, viewing them more as partners. SMEs can have a very excellent solution, but if they don't have access to a partner willing to support them and help drive that with them, it'll be difficult. There should be the right mix of technology, support and security in play to create a mutually beneficial relationship. This means SMEs are able to build out their IT infrastructure in a thoughtful and tailored manner, allowing an approach that is advantageous for everyone. But how do we build this environment?
Building a better, future-proofed system
In order to reach complete success, we need to think about the whats and the hows and focus less on the whys. The whys are simple: Today's contact centre shouldn't be a one-stop-shop for complaining about faulty products or other momentary bugbears. They need to be a hub of post-sales nurturing from the moment of purchase onwards, built to deliver total customer satisfaction and multiple touchpoints as needed and bolstered by an organisation prepared and equipped to facilitate such a customer journey. For this to succeed, technologies must be carefully considered. Customers need to be able to choose from a range of options to connect, and it all needs to be supported by effective AI solutions.
Before you decide how you move forward, you need to take a long hard look at what some of the potential blockages might be to your future planning. For some, it'll be as simple as tightening a few bolts, whilst others will have to completely rebuild the foundations. Whichever it may be, the results will be the same. There are a collection of common obstructions that you may come across whilst trying to rebuild, each with its own challenges to overcome, but it's imperative that you work on them in order to enable your contact centre to flourish past infancy.
Remote and hybrid working is the way forward for many businesses that are able to provide it. But remote working comes with its own challenges, one being the issues it causes for legacy infrastructure. Traditional systems were never engineered to support an entirely remote workforce; even the most considered business continuity strategy envisioned agents moving to a collective backup location or the workload moving to a backup contact centre - neither of which was possible in the face of the pandemic. So how do you move forward from this? The contact centre of tomorrow will have to route usual call traffic out to a remote and sometimes scattered workforce.
Providing workers and partners with reassurance that they are receiving the best possible care and attention is paramount to continued success. In the times BC (before Covid), the contact centre was abuzz with clever systems and clever people able to utilise those systems to the best of their abilities.
Identifying who knew what and where to turn for immediate advice or support was simple. When those agents are home-based, that falls apart. They may not even have continuous or unfettered access to all of the channels and systems that they rely so heavily on - and to your partners, it shows. In a time of brand disloyalty, it's important that your partners know you're doing everything you can to evolve your contact centre for the modern world by embracing the tools of the modern world.
Evolution is key
In essence, contact centres are in need of a fresh pair of legs. Evolution is a part of life, and in order to move to the next stage, we need to make sure we're achieving our best. If you continue to do what you always did, you'll get what you always got, and in the face of turbulent times for the contact centre industry, 'what you always did' just won't cut it. In order to put your best foot forward and move with the times, you must first hit pause on your current approach and sit with what needs to evolve if you are to succeed.
Yes, this entire process is daunting, and in the short term, it may feel like a continuous losing battle, but strategically analysing room for improvement will do your organisation wonders in the long run. SMEs, channel partners, end users and the like need to see the process as an opportunity. By seeing the opportunities to change and taking a forensic deep dive into how you operate, you can help move from a reactive contact centre to a proactive one.
The contact centre of the future is not out of reach. If you're ready to truly embrace what a nimble, digital-first contact centre could mean for your business, there's no time like the present.