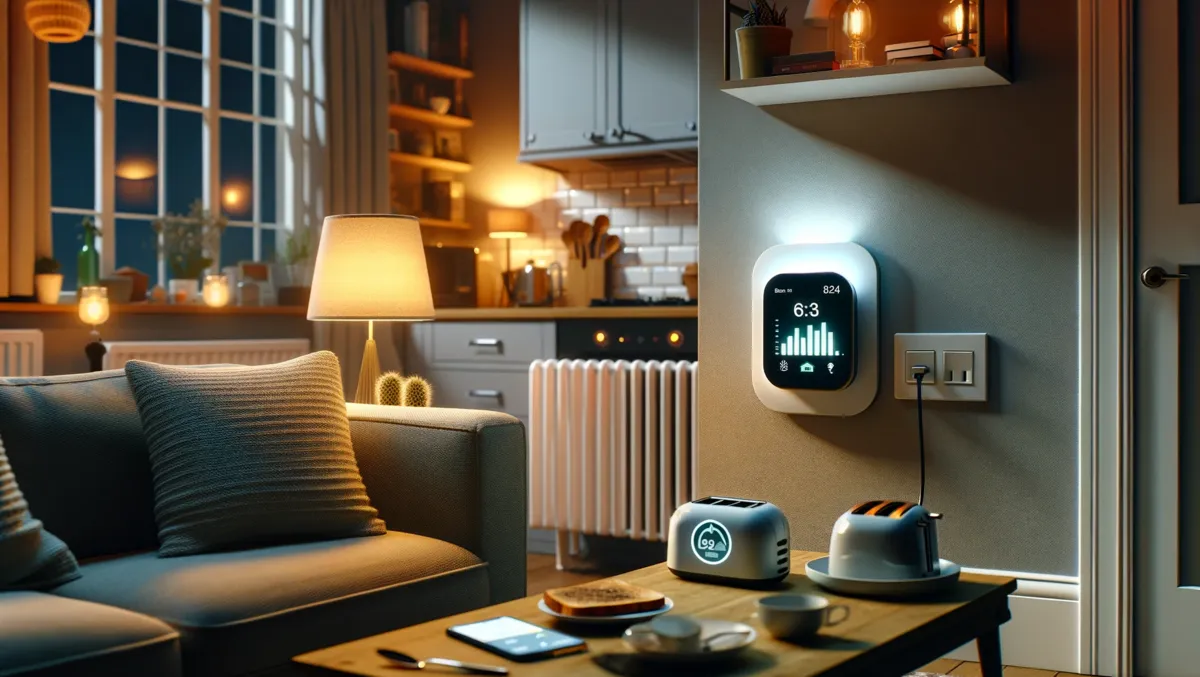 UK launch of Voltaware Sensor for detailed electricity tracking
Wed, 8th Nov 2023
By Sean Mitchell, Publisher
A new piece of AI-powered tech, the Voltaware Sensor, is being launched in the UK. This innovative product aims to help consumers save money on their electricity bills by tracking the cost of each appliance in the home.
The Voltaware Sensor pairs with the Voltaware Home app to provide real-time, daily and monthly energy reports. Not only does the app provide a breakdown of energy consumption, but it also suggests ways in which households can limit consumption. It even notifies users when appliances should be upgraded for greener or more energy-efficient models.
The Voltaware Sensor introduces a revolutionary approach to smart metering. It gives users an explicit breakdown of which appliances in the home are costing more than they should, thereby allowing them to make educated alterations in their daily habits to save electricity and money. The AI-powered sensor can accurately track the energy usage of household appliances, breaking down energy bills per appliance and enabling users to make meaningful behavioural changes to reduce electricity bills and energy wastage.
Set to launch exclusively in the UK, the Sensor will enable residents to save on their energy bills by precisely tracking the costs of individual appliances in real time. Every home appliance has its unique electric fingerprint, which the sensor can detect and monitor. It then utilises its patented appliance fingerprint detection algorithm to break down individual appliances from the home's total electrical load and provide a range of insights on the Voltaware Home app.
"Voltaware's mission is to bring about positive change in the ways in which people interact with their energy use by providing a range of AI-driven appliance-level insights," explains Sergey Ogorodnov, Voltaware CEO and co-founder. According to him, the Voltaware Sensor gives consumers complete visibility of the energy usage and efficiency of every electrical appliance in their home. Their data science team keeps improving and adding new machine learning models to ensure a seamless experience for the users.
The best-in-class electricity data collection and AI-driven appliance energy disaggregation the Voltaware Sensor features, can deliver actionable energy insights. In addition to usage tracking, it comes with a number of features including detecting inefficient, dangerous or failing electrical appliances, insights on installing better solar charging, electric vehicle (EV) charging and greener home appliances, safety checks and monitoring the electricity usage remotely for peace of mind.
The new Voltaware Sensor is now available to British consumers via Amazon UK. The product, which takes approximately five minutes to install, allows users to access live electricity consumption data through the Voltaware Home app after installation. The Sensor comes with a 24 months' free subscription to the Voltaware Home service.