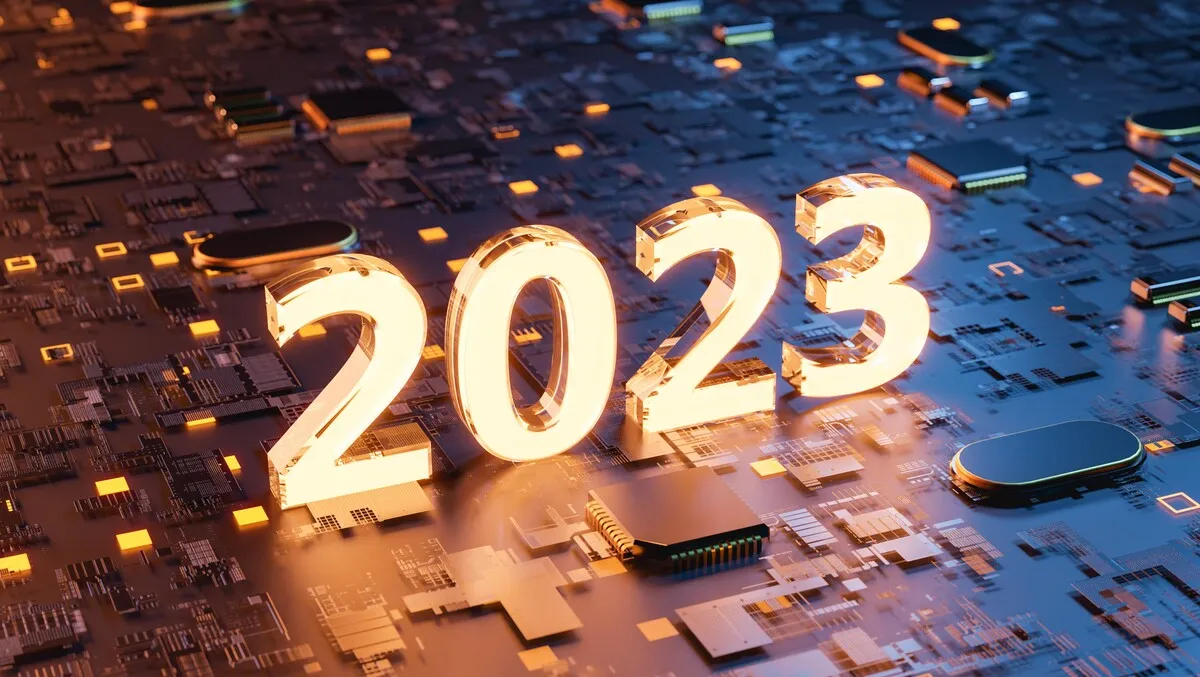 VivaTech23: Breaking records and inspiring innovation in tech
Mon, 24th Jul 2023
The recently concluded VivaTech 2023, held at the iconic Porte de Versailles in Paris, stands out as a remarkable testament to the transformative power of this annual gathering. The event, in its essence, transcended the conventional notion of a tech conference. It was not merely a platform for showcasing the latest gadgets or a gathering of industry elites. Instead, VivaTech 2023 became a melting pot of ideas, innovation and business collaboration, setting the stage for a dynamic exchange that would shape the future of technology.

With an impressive 150,000 participants from all corners of the globe, it attracted a diverse and engaged audience, solidifying its position as the premier destination for those seeking to shape the future of technology. The event's record-breaking number of attendees demonstrates its growing prominence and global recognition.
Moreover, the event showcased an astonishing 11,400 startups, representing a wide spectrum of industries and technologies and hundreds of innovations, with some of them in world premiere. This level of participation underscores the conference's ability to attract both established players and emerging startups, fostering a dynamic environment where collaboration and networking thrive.

One of the most anticipated sessions featured none other than Elon Musk, the visionary entrepreneur behind companies like Tesla, SpaceX, and Neuralink. His conversation delved into his entrepreneurial journey, the core missions driving his companies, and even his recent purchase of Twitter. The animated session with Musk drew a crowd of over 6,000 people and is a must-watch for anyone seeking inspiration and insights into the mind of a trailblazing innovator. Among the inspiring speakers this year at VivaTech, President Emmanuel Macron or Bernard Arnault, LVMH chairman & CEO, were also on stage.

AI, a transformative force in today's world, also took centre stage at this year's edition of VivaTech. Discussions on AI explored its potential, ethical considerations, and impact on various industries. Yann LeCun, Chief AI Scientist at Meta, emphasized that AI's purpose is to enhance human intelligence, even as we continue to unravel the mysteries of achieving human-level intelligence. These discussions offered profound insights into the role of AI in shaping our future.

The urgent need to address climate change and sustainable practices was another key theme. Speakers delved into the intersection of technology and environmental sustainability, exploring how innovation can drive positive change. Sessions on climate tech showcased ground-breaking solutions that can combat global warming and promote a greener future. Innovations focused on climate tech but also more generally on positive impact were well represented with a strong highlight in the dedicated area called 'Impact Mile' where more than 30 innovations with a positive impact on tech, the planet and humans were showcased.

Discussions on food production and agriculture highlighted the crucial role of technology in balancing the need for efficient food production with environmental sustainability. These conversations provided thought-provoking insights and inspired attendees to explore the possibilities of tech-driven solutions for a better future.

The Republic of Korea also took the spotlight as VivaTech 2023's Country of the Year. Korea, well known for its impressive digital ecosystem, showcased its technological prowess during the event with the participation of the Ministry of SMEs and Startups, and more than 150 startups attended VivaTech.

The Female Founder Challenge, a celebration of women entrepreneurs, showcased the incredible talent and ingenuity of female-led startups. Zuzanna Stamirowska, the founder of French deep tech startup Pathway, emerged as the winner, garnering recognition for her groundbreaking work in developing the first Python framework for easily building data products. This achievement underscored the importance of empowering and supporting women in the tech industry, inspiring a new generation of female founders.

Europe's Next Unicorn, a highly anticipated competition, aimed to identify Europe's most promising scale-ups. Karl Andersson, representing Swedish food waste scale-up Matsmart, was crowned as the deserving winner. Matsmart's innovative approach to tackling food waste resonated with the judges and highlighted the potential for tech-driven solutions to address pressing global challenges. The Europe's Next Unicorn award showcased the vitality and dynamism of Europe's startup ecosystem.

The AfricaTech Awards recognised outstanding startups from the African continent, honouring their contributions in key categories. Kubik received recognition for Climate Tech, Curacel for FinTech, and Waspito in the Health Tech category. These African startups exemplified the continent's entrepreneurial spirit and their commitment to driving positive change through innovative technologies. The AfricaTech Awards showcased the immense potential of African startups and their impact on the global tech landscape.

The Good Hack, a community brainstorming hackathon, ignited the collective creativity of over 9,200 participants. This inclusive event aimed to address the pressing question of how to bring more women into the tech ecosystem. Participants, including notable figures like former PSG soccer player Blaise Matuidi and French Prime Minister Elisabeth Borne, worked together to generate innovative solutions. After rigorous voting and acceleration workshops, a project advocating for bringing school-aged girls to tech events or summer boot camps emerged as the winner. VivaTech, along with project partners Make.org, Schoolab, and Klaxoon, committed to supporting this project for one year. The Good Hack showcased the power of collaboration and collective intelligence in addressing societal challenges and fostering inclusivity in the tech industry.

This year's edition of VivaTech was truly a testament to the power of innovation, collaboration, and the boundless potential of the tech community. But the journey doesn't end here. Looking ahead, the anticipation for VivaTech 2024 is already building. So, mark your calendars for May 22 to 25, 2024, and save the date for the next instalment of the unmissable tech event.