Manchester University to helm consortium aiding Sellafield with AI & robotics
Mon, 13th Nov 2023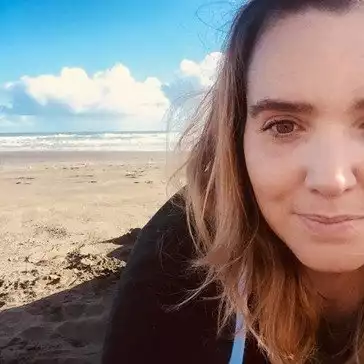 By Shannon Williams, Journalist
The University of Manchester has been chosen to lead an academic consortium charged with providing technical support to Sellafield Ltd. The consortium will aid the company in their long-term goals of safely inspecting and decommissioning facilities through the use of remote technologies for their new Robotics and Artificial Intelligence Centre of Expertise.
This recent move comes off the back of Sellafield Ltd making substantial progress with utilising robots to address site-specific issues. However, it is clear that numerous unsolved challenges remain that cannot be resolved with existing commercial technologies.
The consortium will be helmed by Professor Barry Lennox and Dr Simon Watson from The University of Manchester, with the support of groups from The University of Bristol, led by Professor Tom Scott, and The University of Oxford, led by Professor Nick Hawes. Sellafield Ltd's collaboration with the consortium will be spearheaded by its own Robotics and Manufacturing Lead, Dr Melissa Willis.
Professor Barry Lennox, Professor of Applied Control at The University of Manchester, stated that, "The new centre will enable us to continue to develop robotic systems that will have a real impact on the decommissioning of the Sellafield site." He emphasised that their participation underscores the quality of their research and expert standing in this sector. He added that he looks forward to expanding their collaboration with Sellafield Ltd and other academic colleagues involved in the consortium.
Dr Melissa Willis, Robotics and Manufacturing Research Lead at Sellafield Ltd, says she sees considerable potential in the consortium's technical expertise to assist the company in taking the fullest advantage of robotic technology at the Sellafield site.
According to the University of Manchester, all the members of the consortium have substantial experience working with Sellafield Ltd, with members having previous involvement in the RAIN (Robotics and Artificial Intelligence for Nuclear) hub. Moreover, The University of Manchester has been providing academic leadership for the RAICo (Robotics and AI Collaboration) in Cumbria recently.
The consortium members possess a wealth of experience in designing, developing, and deploying mobile robots in a diverse array of air, land and aquatic environments both within the UK and internationally. This includes but isn't limited to the development of AVEXIS by University of Manchester researchers that can be utilised in aquatic facilities, the development of mapping and mission planning technologies by The University of Oxford's Robotics Institute and the University of Bristol's technology that can map radioactivity levels over large areas of land.